Light Switch Repair & Installation
All it takes to turn a dark space into a brightly lighted one is the flip of a light switch. Many of us take our well-lighted homes for granted, even though electric lighting has only been common for a hundred years or so. It's only when the lights go out that we realize how dependent we are on modern lighting technology. Electric lighting is vital to our safety and our ability to perform routine tasks efficiently.
Consistently, almost all Americans utilize electrical lighting for different reasons. Electric lights have become safer and easier to use today thanks to advanced technology. A professional electrician can assist you in installing some of the latest lighting technology to your home.
Toggle switches

Push-button switches

Dimmer switches
Motion-activated switches
Sound-activated switches
Selector Switches
Photo-electric switches
Smart switches
And more!
Need An Electrician?
(206) 487-7278
You can call your local electrician whenever you need to get your light switch repaired or installed. They can tell you about the different kinds of light switches that you can choose from. There are many different types of switches available today, including push-button, dimmer, toggle, motion-activated, sound-activated, photo-electric, smart switches, and selectors.
Light switches can be a personal choice and they can also be the determining factor of a room's functionality. Price is the primary consideration for some homeowners, while others demand the latest technology. Whatever you pick, the electrician can do a repair or installation of it.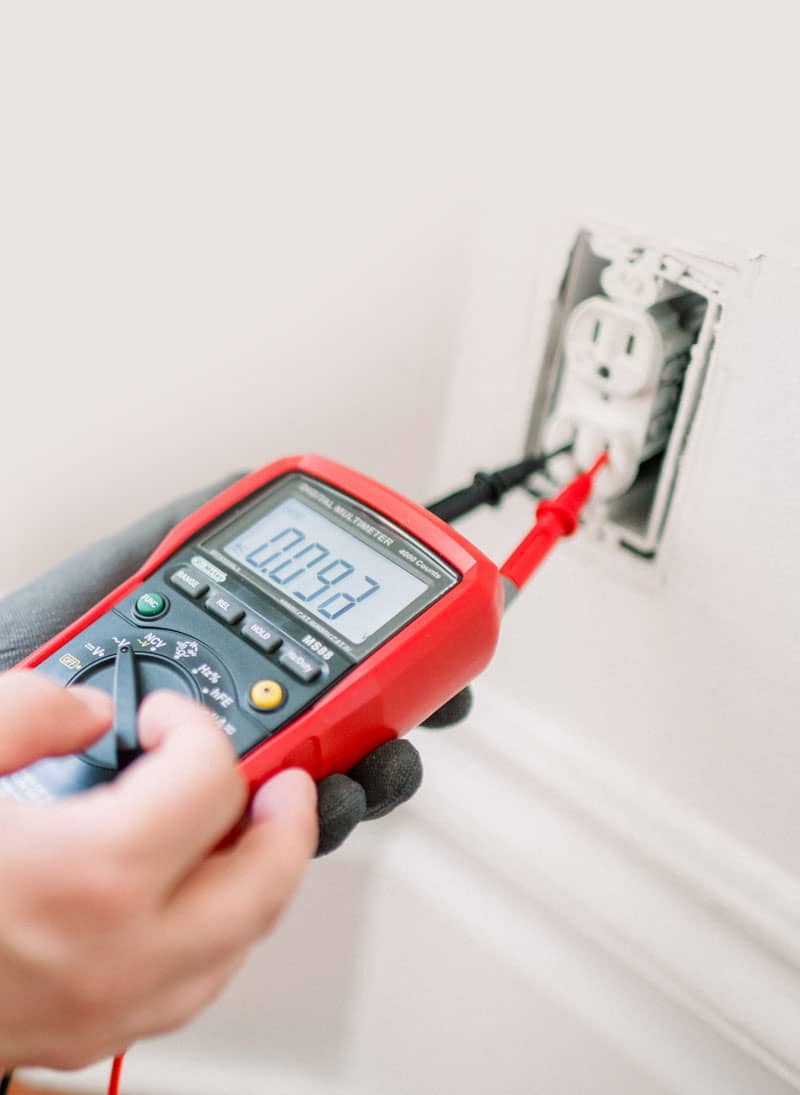 Toggle Switches
A basic toggle switch is the most common and basic of switches you'll find in the home. These switches have a toggle switch that you flip up or down to turn lights on and off. There might be words "on" and "off" written on the toggle to help you know which side is for which action. These are the cheapest sort of switch, a lot of professionals already have them on hand and they come in a lot of different colors, but the standard ones are white or cream.
Push-Button Switches
These switches are the second most popular, cost-effective, and stocked by electricians. You need to push the top or the bottom to turn the lights on or off. Such switches sometimes remain hidden and other models will bounce back after being pushed.
At the least, many homes have a push-button switch in their bathrooms, as one side of a double switch provides power to the lights and the other side runs the fan. These come in various colors and they are not hard to install.
Dimmer Switches
These switches are very helpful for a multiple of reasons. When there is no need to have full brightness in a room, the dimmer switch can be set to the most appropriate level of brightness. Dimmer switches typically come in slide switch or round knob models.
The dimming function may be limited and not sufficiently dim for each preference, depending on the type of dimmer or bulbs used. Before installation, it is important to ask about the brightness range a dimmer could provide.
Motion-Activated Switches
Some spaces, such as in a garage or on a porch, can benefit from motion-activated switches. If the light switch is located more than an arm's length away from the door, that room could also be a good candidate for a motion-activated switch. When someone enters a room, a sensor on the switch detects it and turns on the light.
In some cases, if a person doesn't move very much, a light might turn off on its own with the person inside the room. You might prefer a greater degree of control over your lighting, but motion-sensor technology is very practical in some parts of a home.
Sound-Activated Switches
Sound activated switches, such as "the clapper" are great options for those who have limited mobility. These switches respond to sound, so you don't have to get up to turn your lights on or off. They are simple to install with the help of an electrician and can be installed anywhere.
Selector Switches
A selector switch has multiple settings on it that control the various functions of the light, corresponding to the setting selected. The user will rotate the switch from one option to another to check different settings.
A selector switch may have as little as two different settings, or it may have several. If light can change color, that can be quite useful when a homeowner needs to switch between different shades of light. These aren't as regularly used in homes, however, they could have some useful applications for different leisure activities.
Photo-Electric Switches
Photo-electric switches make the lights go on at night or whenever darkness is detected. They can be commonly observed in the front porch areas and lamp-post areas of the homes. While it is not a cost-effective choice to use this type of switch for all areas in a home, an electrician can easily have this installed there.
Smart Switches
Smart switches are the most recent in switch innovation and can give a scope of capacities. These types of switches are compatible with lights and other home appliances. Other types might work best paired with smart lights and smart devices.
You can get smart lights that are specific in their settings and also that come in a variety of brightness and color settings. You could set your lights anywhere from 1% to 100% brightness as desired, and you can also put them on a schedule to automatically turn off and on at the times of your choosing. Smart lights and their corresponding switches can be easily integrated into a home and are fairly simple to install.